24 Hour Emergency Locksmith | Emergency Locksmith Los Angeles
Locked out of your house? Key broke off inside your car's ignition? One of our 24/7 emergency locksmiths will meet you at your location within 20 minutes to help you out!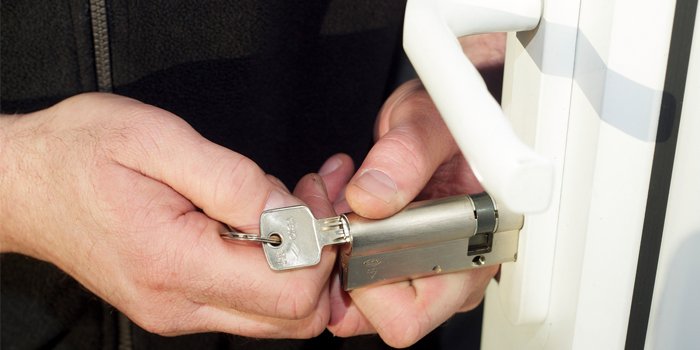 Seeking locksmith help to get inside your accidentally locked car ASAP? Need rapid lock repair or high security lock change for your commercial space? Want duplicate transponder keys done in just a few minutes or you need your new file cabinet locks installed by a professional?
Get in touch with one of our call center representatives at (323) 438-9219 and we will treat your emergency with an instant response and the quality service you deserve! We have the logistics to send over a technician on the radius of your emergency within 20 minutes from placing your call.
Our Emergency Locksmith Services
We know that there are some locksmith services that just can't be pushed off till later. When you find yourself stuck in an emergency locksmith situation and you need help ASAP, Leo's locksmiths are here to help you out!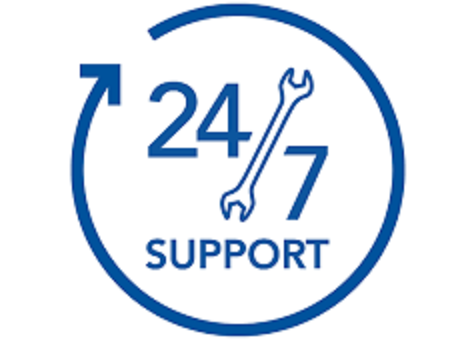 Our most commonly requested emergency locksmith services include:
Lost house key replacement
Room lock ins and lockouts
Professional lock-picking
For these, as well as any other emergency locksmith services, Leo's Locksmith has the answers. Our technicians are very skilled at what they do and they work quickly to resolve any locksmith issues you have in record time.
Emergency Lockout Solutions
Being accidentally locked outside your car or home is never easy to cope with. In order to help you eliminate some of the stress that's associated with lockout situations, we can provide you with speedy locksmith services that will back inside your home, office or car in a timely manner. Our closest locksmith to you will arrive with all the tools needed to resolve your lockout issue for you on the spot. If you are locked out, call now and we'll come right over and help you out.
Our Emergency Locksmiths are Local
We are constantly asked by our clients "Do you have any locksmiths near me?" To this our answer is constantly of course! We always have locksmiths nearby because we understand that in a lockout situation, we can't afford to take our time in getting to you. When you call up Leo's Locksmith in a lockout crisis situation, we'll arrive promptly to help you get back in to your house or car.
20 Minute Response Time- Guaranteed!
Leo's Locksmith has worked hard at developing a fully mobile locksmith service that is readily available to handle all emergency calls by responding to them right away. Whether you are waiting for us in your office in a metro area throughout the US or you are stranded somewhere on the road with car keys locked in, we will send over a specialist who should reach your exact location within 20 minutes. Our service palette includes everything from residential, automotive, and commercial services, as well as specialized security advice- all of these services delivered right to you in less than half an hour.
Get in touch with us and one of our call center representatives will pick up your call immediately. We handle anything from lock rekeys to car ignition repair, broken transponder key replacement or repairs, car key duplicate services, lock change, or ignition replacement.
Our Locksmiths are Mobile
Leo's Locksmith has a quick response fleet of fully stocked service vehicles that provide our full gamut of mobile locksmith services. You can rely on our team to provide you with quality locksmith services on-site, no matter where you are located. Our mobile technician team provides emergency locksmith services at your location in record time. With our mobile locksmith team in your area, you never need to go out to a locksmith shop to get your needs met, we bring the locksmith shop right to you.
24 Hour Locksmith Services
Since we only employ licensed technicians to be a part of our Local Los Angeles locksmith crew, you can rest assured all of their work is bonded and insured for your peace of mind. Since we have great confidence in our staff and their daily field performance, we are giving each customer a 90-day guarantee to make sure everyone is fully satisfied by our work or replacement parts. We guarantee to come back and fix any potential issues you might be further experiencing with our recent work within the 90-day timeframe.
The quality of our service is only topped by our affordable locksmith price table we invite you to check out in the special Prices section on our site. All of our staff members are friendly and reliable and if you are in quick need of 24/7 emergency locksmith solutions, they are the experts for the job!
Call our number (323) 438-9219 and help will be on its way in seconds!
Frequently Asked Questions
How long does it take for a locksmith to get here?
Our locksmiths can reach you within half an hour. We guarantee fast response time, because we understand that in a lockout emergency, you cannot afford to be kept waiting!
Can a locksmith open a house door?
For sure; locksmiths at 247locksmith finder have all the necessary tools to open all types of doors and can get you back in your house ASAP!
How long does it take to get a new car key?
Cutting new car keys, and programming transponders doesn't take long at all. Our locksmiths can reach you in under half an hour and make you new keys on the spot. The whole process should take about 15- 20 minutes.
Can a locksmith open any type of lock?
Our expert locksmiths can open all types of locks; they have the tools to get you out of ( or into ) any kind of situation. They can also repair or replace all types of locks.
How do I get into my car if I locked my keys inside?
Call 247locksmith finder for an expert car locksmith to reach you ASAP! Our locksmiths for cars can open your car for you without causing any damage to you vehicle.