Areas We Service
Los Angeles Locksmith
Accidentally locked your keys in the car? Are your car keys lost or stolen? Locked out of your house or maybe just decided to change some locks on the house doors? Our emergency automotive, residential and commercial locksmith is on the line to help.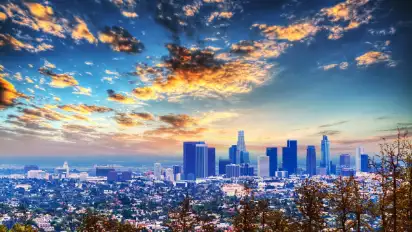 Need Locksmith assistance in Los Angeles? Help Is Just a Phone Call Away!
Locksmith needs happen, specially when you live in a city like Los Angeles capital of West Side, and when they do, they can be very stressful and distractful. If you've ever left keys in house and walked out shutting the door before, then you will know how much of a hassle it can be! If you are locked out of your car, house or a business be sure that our Los Angles service is available to help you out. Our mobile professional locksmiths are standing by and are prepared to assist you with all your car lockout needs. Our experienced auto locksmith technicians can offer you:
Quick response times
Round-the-clock availability
Auto locksmith assistance throughout the Los Aneles Area
Licensed locksmiths at reasonable rates
Car Key Replacement Services for any cars
House lockout services
House Lock Replacement
Commercial Lock Replacement
Special make dealer key replacements for BMW, Mercedes, Lexus, Saab, Volvo, Tesla, Porsche and many more!
Locked Keys in Trunk
If you've accidentally locked your keys inside your car trunk, we can help you get them out. Generally speaking, we do not attempt picking car trunk locks or trying to pry our way into vehicles via the trunk. The reason for this is because many modern cars have a built in alarm that not only makes that shrill beeping noise, but also shuts down all vehicle electronics, making it even more difficult to pick door locks and access the keys inside the car. Instead, we gently pick our way through car doors, and then climb through the back seat in order to retrieve the keys from the trunk.
Lost Car Keys
If your car keys are lost, you will need to replace them ASAP. Our technicians provide services for many different types of lost keys, including transponder keys, switchblade keys, laser cut keys, and proximity smart keys. To avail yourself of our car lock replacement services contact our locksmith team today.
Faulty or Damaged Car Door Locks
Car locks can become worn and aged over time, and they can become severely damaged if a car theft attempt was made by an amateur. Our auto locksmith services include repairing door locks when possible, and when impractical, replacing car door locks completely.
24 Hour Car Lockout Solutions
Unfortunately, car lockouts are not exactly something that you can plan for, if they were, you'd likely plan on not having it happen to you. When you find yourself in a car lockout situation at night or over the weekend, you do not want to have to wait to get your auto lockout needs met. In an emergency locksmith situation you can rely on our 24 hour mobile locksmiths to come to your vehicle's location and resolve your car lockout issue for you on-the-spot.
Emergency Roadside Assistance
Our car locksmiths are mobile and can reach in less than twenty minutes no matter where in the Los Angeles area you might be located. All of our locksmiths are equipped with a utility van that carries all the tools that might be needed to help get you back inside your car and driving again in no time. Our mobile locksmith technicians are also equipped with key duplication kits and tools, so that if need be, we can make you a new car key or fix your existing key for you on the spot. Whatever the cause of your car lockout situation might be, we have the perfect solution to get you on your way.
If you are locked out of your car and need our assistance; don't delay! Call us right away!